Randy's Pizza Parties
Great for Any Party
Office / Business Meetings
Split Pizza Into 1/4ths
Feeds up to 20 People
Add Appetizers & Desserts
Equal to
14" Pizzas
Feeds
How Many

30" Pizza

4.5
20 People

36" Pizza

6.6 People
28 People

48" Pizza

11.75
55 People
Randy's Pizza Parties can be delivered throughout the metro area. Randy's heated delivery trucks and trailers are ready to go for your next event.
For More Information Call: 651-777-0042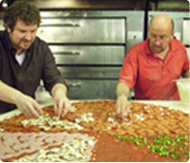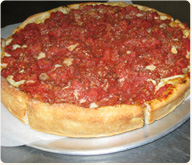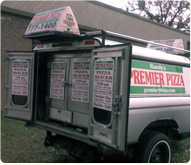 Earn Free Pizza!
Save Previous Orders
Members Only Offers!
it's FREE and EASY
OR
Earn Rewards with your Facebook Account
140

FREE LARGE PIZZA




80

FREE Large Pizza Fries




60

FREE Med Pizza Fries



Signup Bonus: 20 Points!